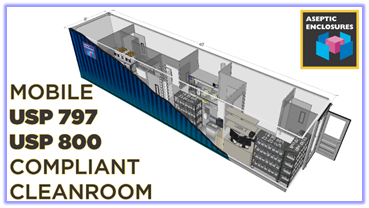 Next Friday, November 30th, The USP 797 closes for public commenting. There is still plenty of time for more comments to be made. All comments should be submitted via the <797> web page, no later than November 30, 2018.
A lot of questions and points were made during the open mic session on the USP 797 that took place on September 5th. There is a video recording available in case you missed the session, or if you want to review the content again. The video is available on the USP.org website or follow this direct link.
Additionally you can download the Proposed USP Chapter <797> from USP.org by visiting this link.
Since the first public comment period, which began in September 2015, there has been significant input from stakeholders including round-table meetings, discussion forums, and review of more than 8,000 written public comments. Expert consultants have been engaged to assist the Expert Committee during this revision process. The Expert Committee has reviewed all of the public comments from the September 2015 proposal along with additional guidance from many stakeholders to propose a new revision for a second round of public comment.
The proposed revision to General Chapter <797> chapter is posted on the USP website for full review.