Compounding Aseptic Isolator
Positive Pressure Isolator
Aseptic Enclosures' Compounding Aseptic Isolator (CAI) or Positive Pressure Isolators are equipment of superior aseptic quality, best mobility, and outstanding ergonomics.
It is economical, efficient and safe. Its implementation is simple.
Our CAI is USP 797, CETA & NIOSH compliant.
Undirectional airflow
Double door transfer chamber
UV disinfecting system
Extensive alarm package
Slopped front
Clear side panels
Great lighting
Arm rest shoulder rings
Doors open to the side
Glove under sleeve
Smooth sleeves
Fitted gloves
Smooth perimeter tray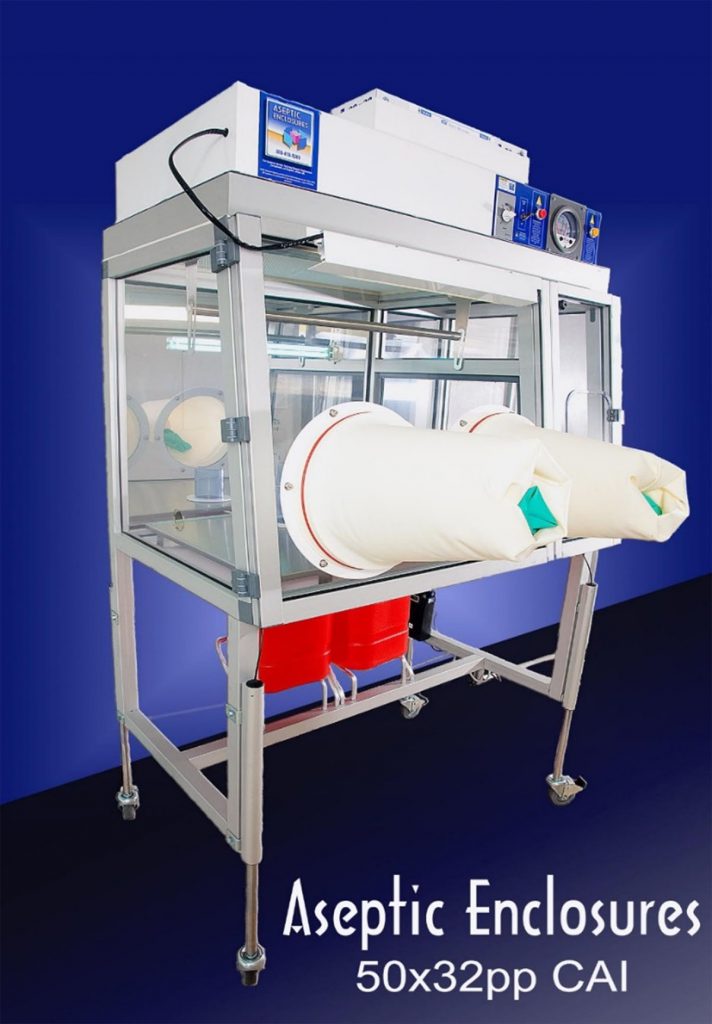 When working with non-hazardous material, a compounding aseptic isolator (CAI)  is used to create a positive pressure controlled environment.
These units are designed to maintain an aseptic compounding environment to insure complete sterility of the product. This aseptic environment is maintained throughout the compounding and material transfer processes.
The Positive Pressure Isolators by design, provides a much safer environment for the product or its preparation, when compared to the traditional Laminar Air Flow Device or Bio Safety Cabinet.
The CAI provides a far superior sterile compounding area, isolating the process and the product from any forms of direct human infringement.
Our CAI provides a safe and clean environment for compounding of non-hazardous, sterile drug preparations and IV injectables and infusions under USP 797, CETA & NIOSH compliance.
XLTC is an equipment specifically designed to help reduce transfer of contaminates and infectious agents into the aseptic process.
It is the most aseptic environment available for sterile compounding either inside or outside of a clean room.
The XLTC directly addresses the number one and number two cause of contaminated sterile product.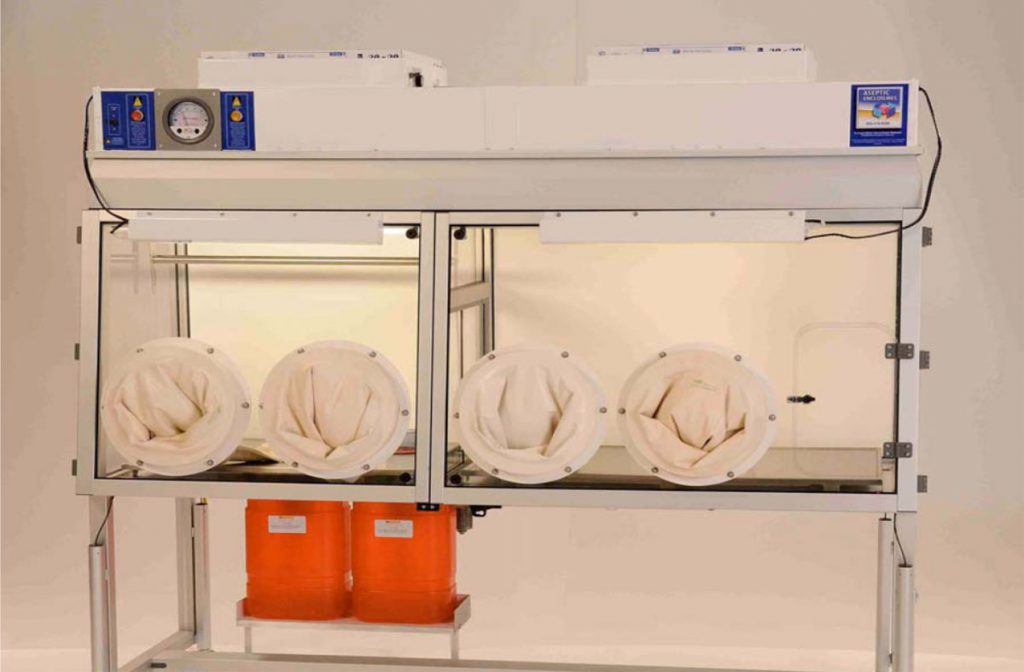 Many modules and custom designs for Compounding Aseptic Isolator available.
Check out our official accounts