Design Build Portable Cleanrooms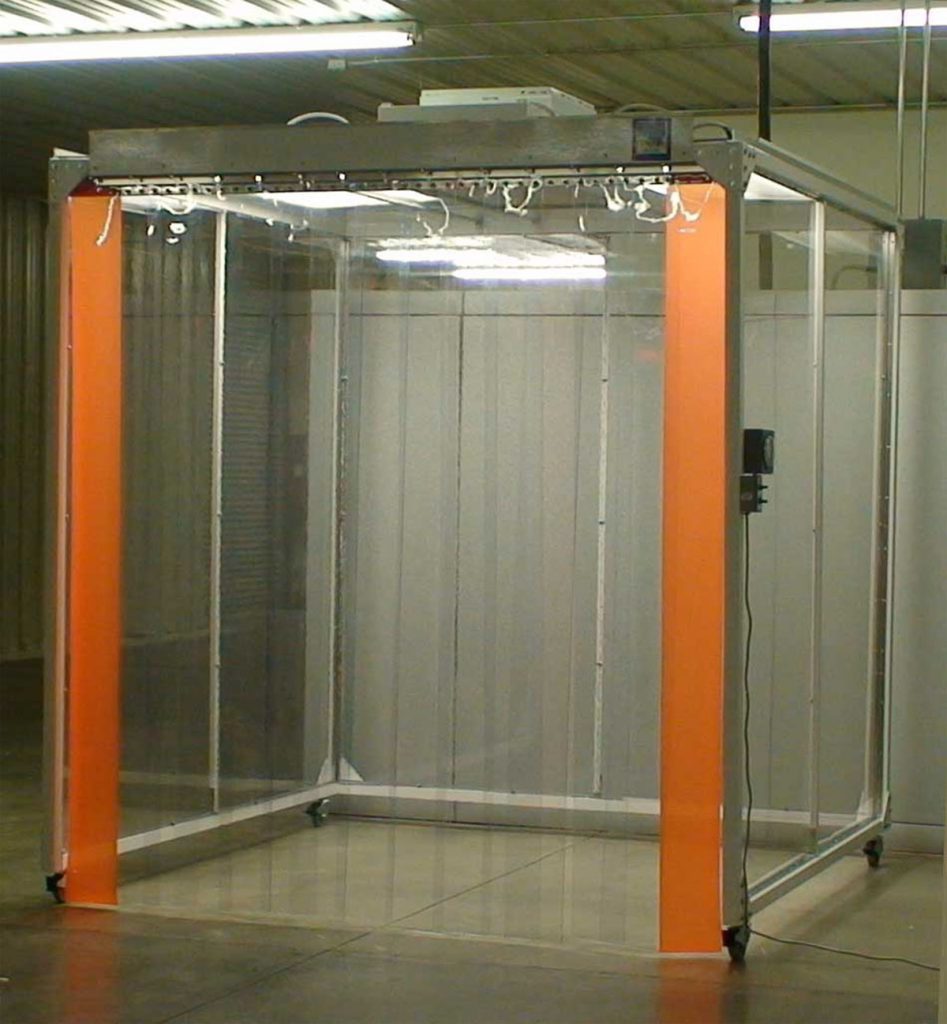 Design Build Portable Cleanrooms – Built on casters for mobility.
Design Build Portable Cleanrooms can be produced in a variety of sizes to accommodate your work. Class 100 – 100,000 ISO 5-8. This 8x8x8 unit pictured is used in a parenteral (inject-able) production facility for raw materials testing.
Products are brought into the warehouse and then transported via forklift into this class 100,000 room where drums are open and material is removed for QC testing. Product is then quarantined until QC testing is completed.
Although 512 cu ft, our clean-room can easily be moved around the warehouse. Recovery times are quite quick. Going from ambient particulate levels to clean-room quality just a few minutes. Construction can be from a variety of materials.
This unit is enamel coated mild steel. It has 3 wall of polycarbonate and one vinyl curtain strip-wall that allows heavy equipment entry and exit. Combination wall of strip and/or solid are available.
Anti chambers can be added. Air Changes Per Hour can be specified. Lighting is totally external to the clean-room. Pre-filter is easily changed.
Installed and running in 2 days.
Design Build Sampling Booths
Sampling Booth / Portable Cleanroom / C-SCA:
Build to Spec.
Positive OR Negative pressure.
ISO 4-8.
Highly cleanable.
Optional controls / materials / configurations available.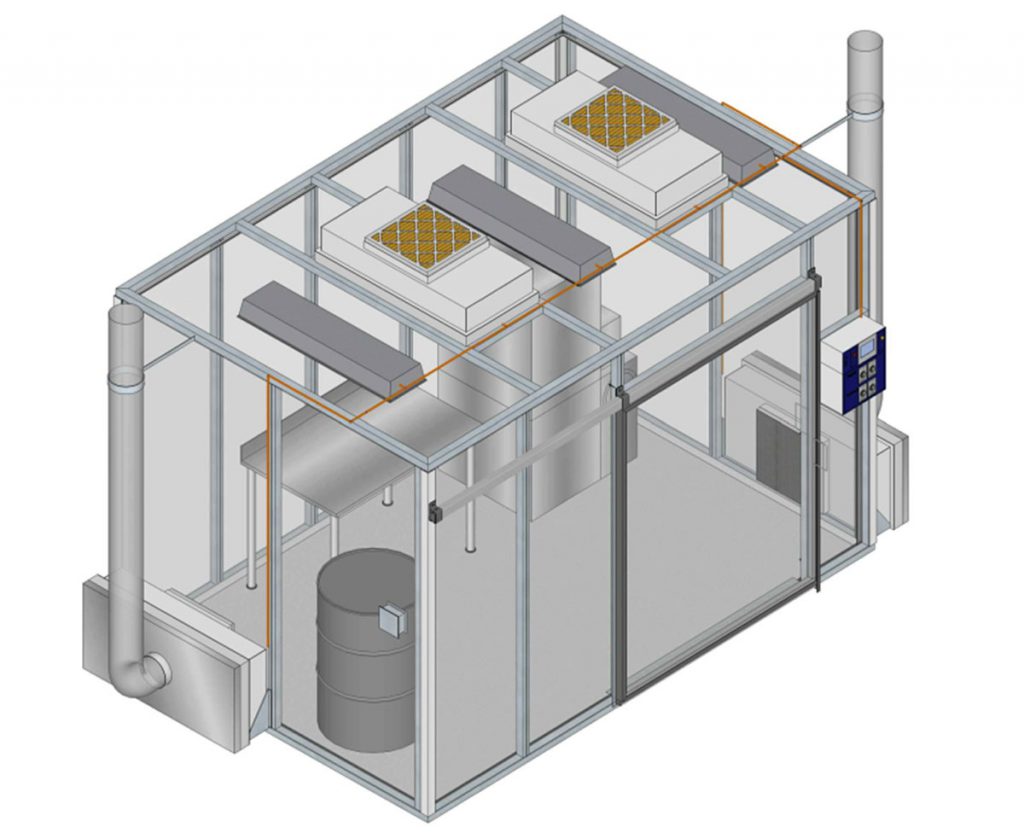 Sampling Booth / Portable Cleanroom
0.01 Approx. standard positive pressure.
0.08 Approx. Optional Positive pressure with bottom and door sealing.
To ISO4 grade particulate levels.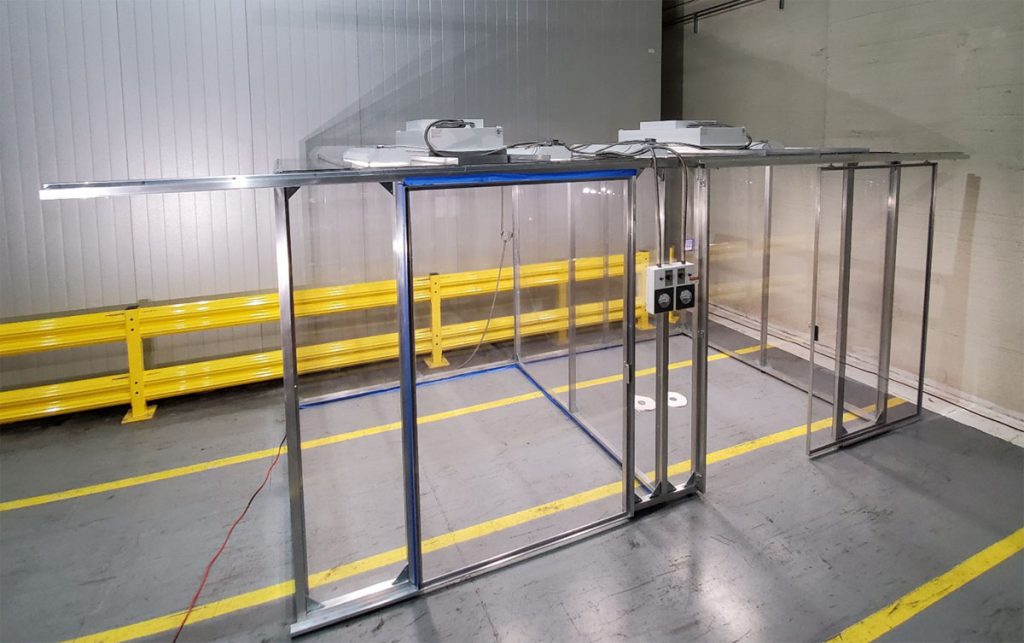 Many modules and custom designs available.
Check out our official accounts