ON-SITE EVALUATION OF YOUR FACILITY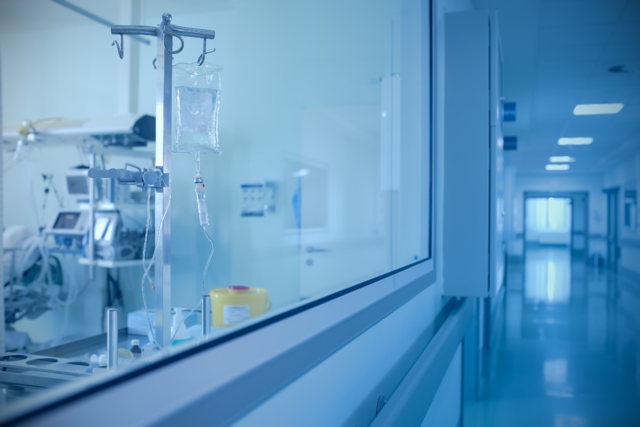 When it comes to cleanroom design, fabrication, installation, pricing, and customer service, we do clean rooms right. The importance of understanding your current situation is always a great starting point for any type of project. So our pharmacy project engineers are now conducting on-site visits for inspection and evaluation of your cleanroom areas in your facility.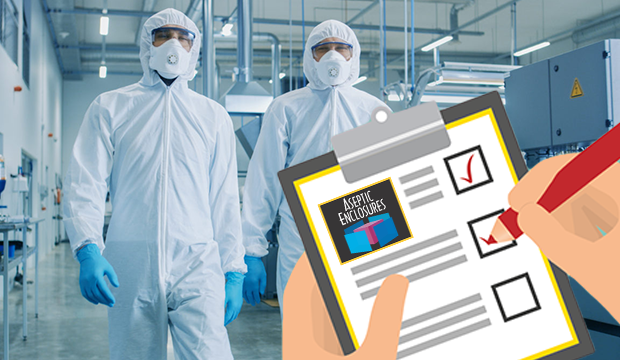 Updated Regulation for Compounding Aseptic Isolators
Prominently featured in the pharmaceutical manufacturing industry, a barrier isolator creates an aseptic environment for compounding parenteral (injectable), ophthalmic, and inhaled medications.  Due to the significant risk posed by microbiological contamination, the critical area where the compounding takes place requires protection beyond that of a typical laboratory glovebox.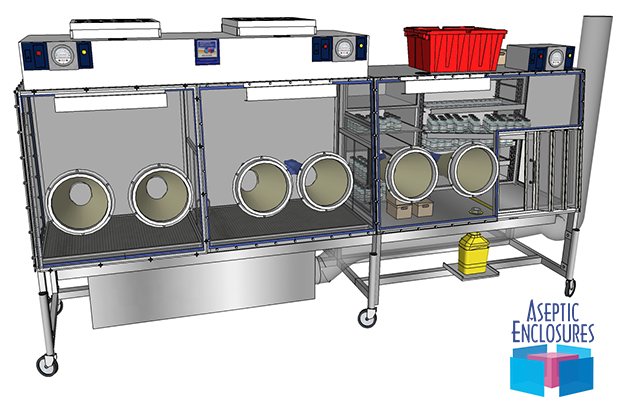 Primary Engineering Control Devices for Premier, Inc. GPO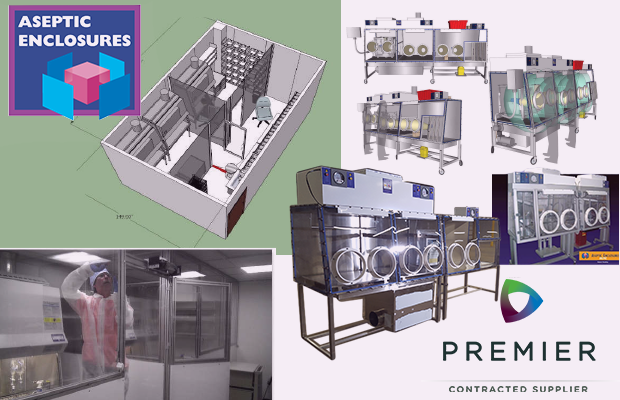 With two in house agreements with Premier, Inc. Aseptic Enclosures now allows Premier members, at their discretion, to take advantage of special pricing and terms pre-negotiated by Premier. The base of the supplying contracts covers a wide range of Primary Engineering Control Devices (I.V. Hoods, Isolators, Bio-Chemical Hoods, and Laminar Work Benches) in addition to Pharmacy Planning and Design services in order to meet USP Chapters <797> and <800> compliance.

USP 797 & 800 Compliant Design Services
The Aseptic Enclosures pharmacy and cleanroom design and development team understands that a highly functional pharmacy begins with a soundly planned design. Our design team with combined years of experience and sophisticated design software with a collaborative approach is the perfect solution to ensure that your project will meet the required ISO or USP specifications.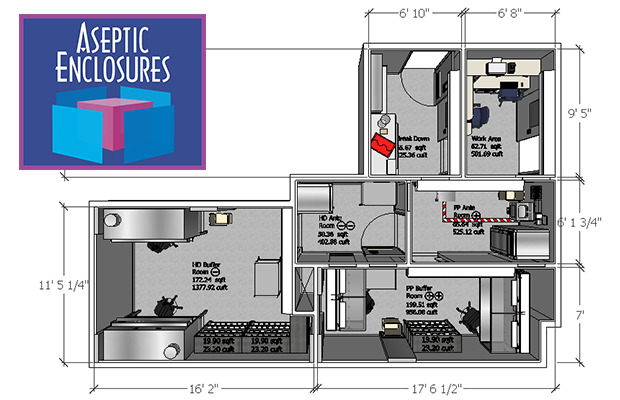 What Are Universal Precautions?
Working in the healthcare industry exposes individuals to diseases and infections that can be transmitted from one person to another. Universal Precautions were guidelines developed regarding infection control that were designed to protect healthcare workers from diseases that are spread through blood and various body fluids. These were applied to the workplace when workers were exposed to blood and certain types of bodily fluids.
Biosafety In The Laboratory: Prudent Practices for the Handling and Disposal of Infectious Materials.
A— GUIDELINES FOR HANDLING PATHOGENIC MICROORGANISMS
In 1984, the Centers for Disease Control (CDC) and the National Institutes of Health (NIH) jointly published a set of guidelines for the safe handling of pathogenic microorganisms[105 ]. These guidelines, developed over a period of several years in consultation with experts in the field, remain the best judgments available; they are reproduced here in their entirety, as Appendix A. The reader should consult these guidelines in deciding on the appropriate level of precaution to use in the handling of a particular organism. 
Customizing Industrial-Quality Workbenches for Your Needs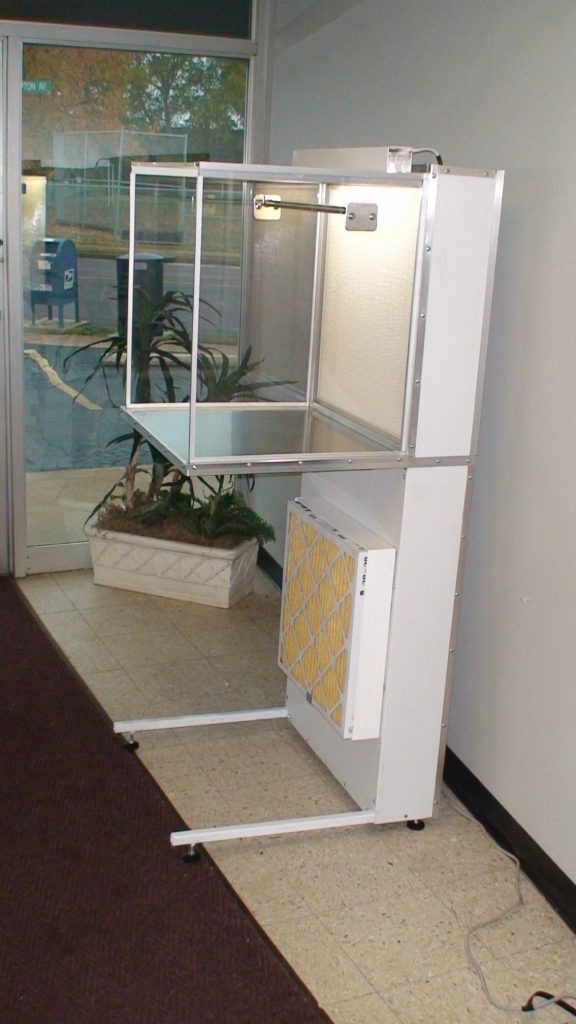 Workbenches are used in many industries including those engaged in manufacturing, assembly, packaging, and shipping. Industrial-quality workbenches are also found in laboratories, educational institutions, research centers, and healthcare facilities. Whether they are subjected to light, medium, or heavy use, these furnishings may become more functional when certain accessories are added. Some accessories are designed for specific environments and others are useful in all industries.
WARNING LETTER- Stason Pharmaceuticals, Inc.
Dear Mr. Fan:
The U.S. Food and Drug Administration (FDA) inspected your drug manufacturing facility, Stason Pharmaceuticals, Inc., FEI 1000160561, at 11 Morgan, Irvine, from October 3 to 25, 2019. 
Most basic protocol programs for cleanrooms are based on the Institute of Environmental Science and Technology (IEST) recommended practices for contamination control and the ISO 14644 series of international standards for cleanrooms and associated controlled environments. The focus of any protocol program is to protect the integrity of the cleanroom and the products and processes in the cleanroom from the people working in the cleanroom. Whereas contamination may be due to the product, processes, or equipment in the clean-room, the people working in the cleanroom exercise the greatest control over the cause of and elimination of contamination. Therefore, all protocol programs address the functionality of the cleanroom, the behavior of the people working in the cleanroom, and the cleaning and maintenance of the cleanroom.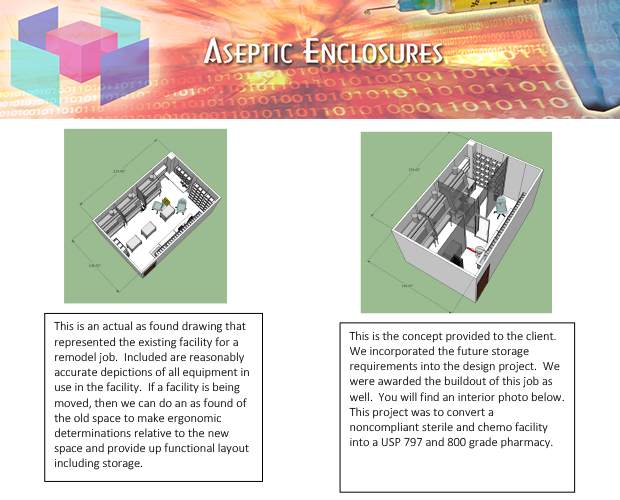 Complying with <797> and <800>
Attaining compliance with United States Pharmacopeia (USP) Chapters is of great concern within the practice of sterile compounding, as the process can be quite daunting and also expensive. This is especially true in small and/or rural facilities.