Comprehensive Solutions to USP797 and USP800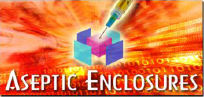 Aseptic Enclosures
800-418-9289
3720 Hampton Avenue St. Louis, MO 63109 www.asepticenclosures.com Founded in 1992
1. Company Background:
Parenteral production has been one of our company's focal points since its founding in 1992. First, in cGMP compliant FDA registered pharmaceutical manufacturing facilities, and now, since 2005, the "end user" Pharmacy Sterile Compounding segment.
Aseptic Enclosures first brought our expertise into the compounding market with the introduction of our CAI "compounding aseptic isolators" and CACI "compounding aseptic containment isolators". Since that time our product line has grown to offer the most comprehensive range of solutions for USP 797 and USP 800 compliance available today!
2. Our Product Line Includes:
Equipment: Cleanrooms, Negative Pressure Rooms, Portable Cleanrooms, Isolators, Glove Boxes, Custom Engineering Controls, Fan Filter Units, CAIs, CACIs, Hoods & Clean Benches, Hazardous Material Storage Solutions, Exhaust Systems, C—SCAs.
One of the more recent additions to our product line is our patent pending XLTC isolators that incorporate a completely segmented, large and aseptic area for incoming product to be properly disinfected.
Training/Consulting/Testing: Comprehensive Cleanroom Training including, Gowning, USP800/HazMat compliance Testing, Microbiological Fingertip Testing, Cleanroom Cleaning and Maintenance Training, Engineering Control' s Compliance evaluations, Competency Evaluations and related Microbiological and Sterility Testing Training.
Containment and Contamination Control: Disinfectants, Sterilants, Decontaminates, Alcohol, Diluents, Sterile Wipes and Mopping supplies, Gloves, ASTM 6978-05 compliance testing.
Garbing and gowning supplies: Gowns, Gloves, Booties, Hair Nets, Sticky mats, Storage, Waste Containers.
Sterility,'Microbiological Testing supplies: Media Test Kits for Low, Medium and High Risk procedural testing. Fingertip Testing Kits for gowning competency and aseptic technique. Surface Contact Plates for engineering controls evaluation. Impact Air Plates for air and HVAC aseptic quality assurance. Laboratory services: Sample Incubation and Contamination Speciation.
3. Design philosophy, aseptic cost-containment:
Our first priority is to help your facility create the most aseptic and safest working environment possible. Having as broad of a product line as we do provides us the opportunity to look at solutions from multiple potential platforms to secondarily help create an environment that is ergonomic, functional, efficient and cost-effective.
VITAL FACTS*
– A "properly" gowned person generates 1,000 CFUs of viable live organisms every hour!!!
– The number one cause of HAIs is touch contamination from poor technique.
– The more experienced the compounding technician, the more likely they are to contaminate their work.
– HAIs are the leading cause of death in US hospitals, 200/day.
*references upon request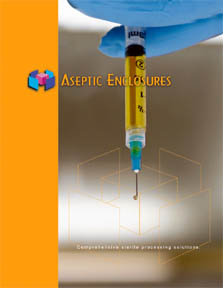 Aseptic Enclosures located in St Louis, Missouri manufactures a wide range of Air Filtration equipment for Aseptic processing and Containment applications.  Additionally, we offer a broad range of supplies and services to support the operation of Aseptic processing and containment facilities.  We believe infection is a significant global issue and are determined to support you in your efforts to control it!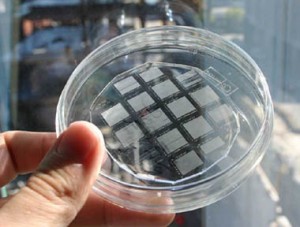 At Aseptic Enclosures, we have a strong commitment to improve your Aseptic processing facilities.  Our decades of experience creating FDA grade cGMP, sterile environments for pharmaceutical production allows us to confidently offer a wide range of our solutions for your Pharmacy, Production Facility, Research Laboratory or any facility requiring clean or contained environments.  We back our solutions with industry leading warranties.  Our customers range from Fortune 500 global multinationals to small start-ups.  Whatever size of your business, we have the resources available to assist with your project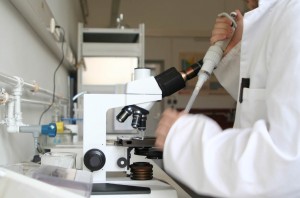 Aseptic Enclosures has a dedicated staff of knowledgeable representatives that are here to answer your questions and help you design the perfect solution to your requirement.  Capabilities include, Sterility testing and Micrbiological support, GAP analysis tools and training, equipment design, Computation Fluid dynamic analysis, CAD and Solidworks layouts,  Aseptic audits and training, Validation support, testing, protocol development, custom research projects.  We are highly trained and available to speak with you by phone or our online chat application.  Please use the link above to instantly connect with one of our representatives to learn how Aseptic Enclosures can provide a solution to improve your sterile compounding facilities today.
For assistance, launch the chat application, or call us at 800-418-9289

Office hours are 8:00 – 5:00 CST.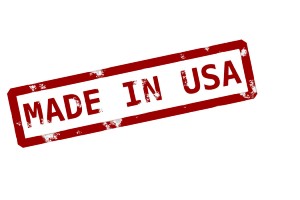 Check out our official accounts