Usp 800 Products Containment Segregated
Compounding Area
USP 800 COMPLIANCE FOR HOSPITAL AND PHARMACIES
USP 800 also known as USP Chapter <800> will update the current USP 797 regulations regarding the handling of hazardous drugs in compounding pharmacies, hospital pharmacies and medical centers. These new regulations and guidelines will offer more protection to pharmacists and workers to ensure safe handling of chemotherapy and other hazardous drugs. USP 800 compliance as well as USP 797 compliance is our specialty here at Aseptic Enclosures. We work with industry leaders in the pharmaceutical compounding world to make sure we are carrying the best cleanroom, isolator supplies and personal protective equipments.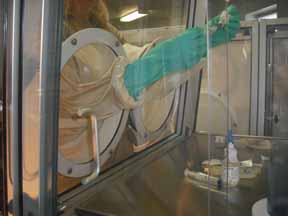 Compounding Aseptic Isolator (CAI) an isolator specifically designed for Aseptic preperations and USP 797 compliant Hospital Pharmacy compounding pharmaceutical ingredients or preparations. It will maintain an aseptic environment within the isolator throughout the compounding and material transfer processes. Typically our isolators run at ISO CLASS 4/ASTM CLASS10 during working conditions. Air exchange into the isolator from the surrounding environment should not occur unless the air has first passed through a microbial retentive filter. Please note: This equipment provides product protection only. Call, email or chat to get more details.
Compounding Aseptic Containment Isolator (CACI)/C-PEC USP 797 compliant, hospital pharmacist protection from exposure to undesirable levels of airborne drugs throughout the compounding and material transfer processes. They provide an superior aseptic environment for compounding sterile preparations. Where volatile hazardous drugs are prepared, the exhaust air from the isolator should be appropriately removed by properly designed building ventilation. Call, email or chat to get more details.
ACI Aseptic Containment Isolator/CVE – Designed specifically for Research and Development. Just like our CACIs that are used for cytotoxic chemotherapy compounding, our ACIs provide a superior solution to class II BSC's. They provide comprehensive containment that protects both the product and person. They run at exceptionally low particulate levels!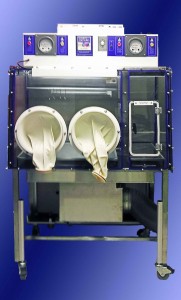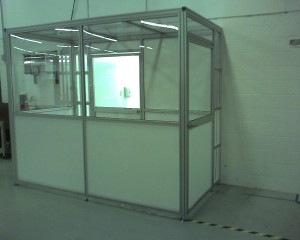 CONTAINMENT SEGREGATED COMPOUNDING AREA (C-SEC)/CLEAN-ROOMS – MODULAR
We offer a complete range of clean-room solutions. If your existing clean-roo
A clean room is a room in which the concentration of airborne particles is controlled to meet a specified airborne particulate cleanliness class. Microorganisms in the environment are monitored so that a microbial level for air, surface and personnel gear are not exceeded for a specified cleanliness class. Call, email or chat to get more details.
Portable Clean-rooms – Built on casters for mobility. Portable clean-rooms can be produced in a variety of sizes to accommodate your work. Class 100 – 100,000 ISO 5-8. This 8x8x8 unit pictured is used in a parenteral (inject-able) production facility for raw materials testing. Products are brought into the warehouse and then transported via forklift into this class 100,000 room where drums are open and material is removed for QC testing. Product is then quarantined until QC testing is completed.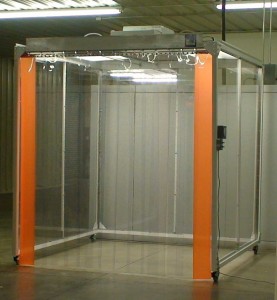 Although 512 cu ft, our clean-room can easily be moved around the warehouse. Recovery times are quite quick. Going from ambient particulate levels to clean-room quality just a few minutes. Construction can be from a variety of materials. This unit is enamel coated mild steel. It has 3 wall of polycarbonate and one vinyl curtain strip-wall that allows heavy equipment entry and exit. Combination wall of strip and/or solid are available. Anti chambers can be added. Air Changes Per Hour can be specified. Lighting is totally external to the clean-room. Pre-filter is easily changed.
Responsibilities of Organizations per USP <800>
Assign a Compounding Supervisor
The proposed chapter uses the term entity to describe any health care organization that uses HDs. USP <800> requires that each entity assign a specific person as the compounding supervisor, who is responsible for developing and implementing appropriate procedures, overseeing facility compliance and monitoring, ensuring competency of personnel, and ensuring environmental control of the compounding areas.
Storage of Hazardous Drugs
HDs must be stored separately from non-HDs (as currently required in <797>), with one possible exception. Those HDs on the NIOSH list that are not listed as antineoplastic agents, are available in final-manufactured dosage forms, and not manipulated other than counting for dispensing, may be co-mingled with non-HD stock if the entity's policy allows. Unless the HDs are received in their final unit-dose or unit-of-use packaging, the storage of HDs must be stored in a room that is separate from non-HD storage. The restricted-access room must be under negative pressure, externally vented, and have at least 12 air changes per hour. Injectable HDs may be stored in the negative-pressure buffer room used for sterile preparations if there is sufficient room available and all particle-generating external packaging (such as coarse cardboard) has been removed prior to placement in the buffer room. If refrigerated antineoplastics are stocked, a refrigerator dedicated to storage of HDs is required in the HD storage area.
Compounding Hazardous Drugs
Compounding and other manipulation of HDs must be performed in a containment primary engineering control (C-PEC) within a separate room that provides personnel protection. The restricted-access room must be under negative pressure, externally vented, and have the appropriate number of air changes per hour. (The number of air changes required differs based on the type of compounding and the C-PEC in which it is being done.)
For those sites compounding nonsterile HDs, a C-PEC is required. Most organizations will use a containment ventilated enclosure (commonly called a powder hood) or a Class I biological safety cabinet (BSC) for this, although a Class II BSC also can be used if it is specifically dedicated to use for nonsterile compounding. The proposed chapter also makes allowances for occasional use of the C-PEC designed for use for sterile compounding, provided mitigating steps are taken to safely return the use of the BSC or compounding aseptic containment isolator (CACI) for sterile compounding.
There is a significant change in the proposed chapter for those sites that have a BSC or CACI in a positive pressure room, under the exemption currently allowed for low-volume sterile compounding. Proposed USP <800> would remove this exemption. However, <800> provides a new option: a containment segregated compounding area (C-SCA) can be created. Currently, this is not allowed by <797>, as only non-hazardous, low-risk compounded sterile preparations (CSPs) can be compounded in a segregated compounding area (SCA). If an entity prepares only lowor medium-risk HD CSPs and finds a limit of a 12-hour beyond-use time acceptable, a BSC can be placed in the C-SCA.
PERSONAL PROTECTIVE EQUIPMENT FOR USP 800
Call us and we will help you understand USP 800 as well as provide a full selection of samples and information on the recommended personal protective equipment. We stock a complete selection of gloves and other non-shedding pharmacy apparel.
NON-LATEX ISOLATOR SLEEVE: Our CAI and CACI glovebox sleeves have been proven to be resistant to nine different cyto toxic chemicals under ASTM 6978; Dacarbazine, Camustine, Cyclophosphamide (Cytoxan), Doxorubic, Cisplatin, Etoposide, Paclitaxel and Thio-Tepa.

NITRILE GLOVES: Our new Standard glove for all CAI's. They are a little thinner for better "touch" but still provide good durability.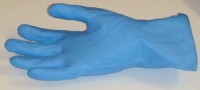 We also stock CHEMO/STERILE SLEEVE LINERS and personal protective equipment for pharmacies and hospitals.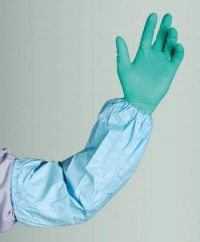 IMPLEMENTING USP 800 & OFFER ON SITE TRAINING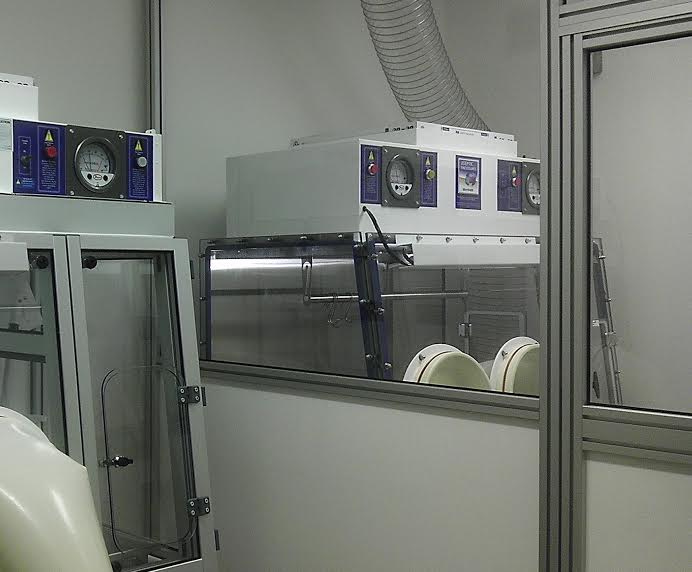 We have great resources to ensure USP 800 compliance in your hospital, compounding pharmacy or medical center. We have partners that offer a complete training program and demonstrations on gowning, cleaning and creation of SOP Standard Operating Procedures for compliance with USP Chapter <800>. View our website to see the most popular chemo-rated apparel, gloves, wipes, masks and other cleanroom apparel that's made for use in the handling of hazardous drugs. We also offer a complete selection of lint free and sterile cleanroom apparel and disinfectants to ensure a contamination free environment. We are the only company that offers a complete solution for compliance with USP including the proper protective apparel, cleanroom cleaning supplies, on-site training, SOP creation and guidance to ensure complete understanding and compliance.
We specialize in working with hospital pharmacies and helping them implement USP 800 protocol. Call us toll free at 800.418.9289.