NORTHRIDGE, CA – A number of Nature Made vitamins are being recalled due to possible salmonella contamination.
The recalled products were distributed nationwide to various major retailers.
For a full list of recalled vitamin visit Nature Made's website.
Nature Made Adult Gummies Multi vitamins: 1196071, 1196066 and 1205052
Nature Made Adult Gummies Multi + Omega-3: 1173600
Nature Made Adult Gummies Multi for Her plus Omega-3s: 1196048 and 1196050
Nature Made Super B Complex w/C Folic Acid Tablets: 1204735, 1173146, 1173779, 1204001 and 1170987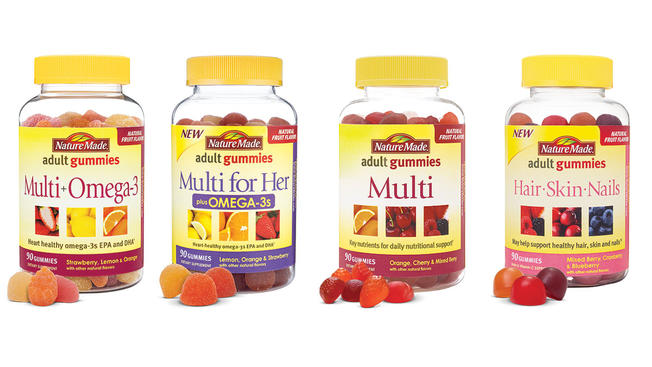 Additionally, Pharmavite is recalling the following products that were not listed in their original press release "out of an abundance of caution for other reasons," the company said on its website:
Nature Made Adult Gummies Hair, Skin, Nails: 1198437, 1198438
Nature Made Vitamin D 1000 IU Tablets: 1147550, 1174782, 1176755, 1140172, 1175637, 1176756, 1147978, 1147557
The lot number can be found on the back panel next to the expiration date.
Products that fall within the lots indicated should not be consumed. Consumers are encouraged to return the affected products to their retailer for a full refund.
In a statement on their parent company's website, Pharmavite said, "The recall was initiated after it was discovered that Salmonella and/or Staphylococcus aureus testing were not completed properly on these specific batch lots. Pharmavite has identified the cause of the error, is taking the matter very seriously and has implemented corrective actions to rectify the issue."
Salmonella can cause serious and sometimes fatal infections in young children, elderly people, and those with a weakened immune system. Healthy people infected with Salmonella often experience fever, diarrhea, nausea, vomiting and abdominal pain, according to the Center for Disease Control and Prevention.